As is often the case, the Academy likes to hand out the Oscar for a lesser performance, when they realize in hindsight that they blew a particular Oscar the year before. The "Whoopsie" award this time around went to Bette Davis. While I think she would have been given the Oscar if she had shown up in an Andy Hardy movie as a substitute teacher with rickets and an unfortunate overbite, she got it for Dangerous, a movie which is anything but:
Her competition included Elisabeth Bergner in Escape Me Never:
Bergner was supposedly the model for the Margo Channing character in All About Eve, but you couldn't tell any of her talent in this stagy performance as a wild child.
The next nominee was Claudette Colbert, riding on the high of her deserved win the year before for It Happened One Night with a nomination as a doctor in a mental hospital in Private Worlds:
Katharine Hepburn went middle class bourgeoisie in Alice Adams:
Miriam Hopkins appeared in the first full-length Technicolor film as the adventuress Becky Sharp:
The last official nominee was Merle Oberon in The Dark Angel, a WWI love triangle with Fredric March and Herbert Marshall: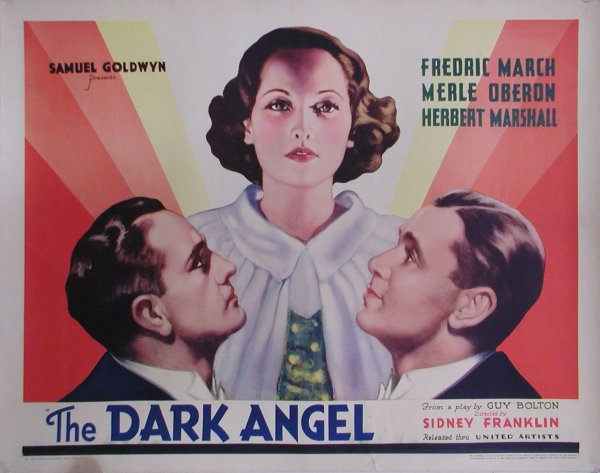 The Academy ignored a newcomer, Olivia de Havilland, who had very fine turns in both A Midsummer Night's Dream and Captain Blood:
If you would like to make other suggestions, please do so below in the comments!
As always, I have much more to say in my book: http://www.amazon.com/dp/B00OPEELH0
And now, please vote!